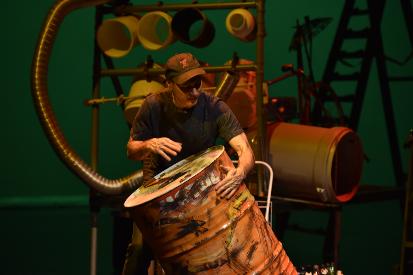 Producer/director/composer/performer: Paul Snider
The Orchestra of Sound is a live concert experience with one performer - Paul Snider - performing his original instrumental music using a piano and a multitude of sounds from the world around us, projected on video screens. Magically, all sounds combine to create a wonderful harmonious orchestra.
Producer/director/composer: Paul Snider
Premiered at the Vancouver Fringe Festival, 2014
Performed at The Massey Theatre (Burnaby), The ACT Arts Centre (Maple Ridge, BC), the Waterfront Theatre and the Firehall Theatre (Vancouver, BC) and the Charles-Bailey Theatre (Trail, BC) among other theatres
The Music of Junk is a fun, energetic, musical adventure performed on original instruments built from recycled junk. Stories of the junkyard unfold through a wheel barrow bass, a garbage can cello, hub caps, PVC tubing, a harp made from a bed frame, a drum built from an automobile,all sorts of percussive instruments and much more junk, all adding to the originality of this orchestra of the imagination.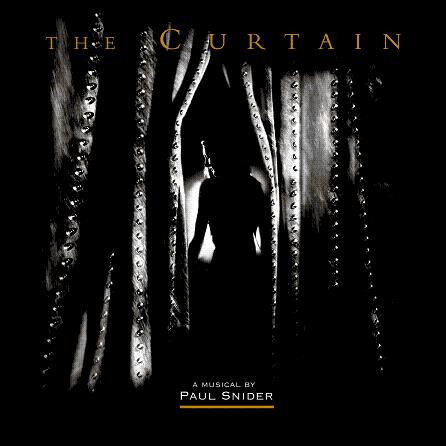 Book and music by Paul Snider
www.curtainmusical.yolasite.com
The Curtain is a new, sung-through musical by Paul Snider. It is a love story between Angelika, an East German woman living behind the Iron Curtain, and Josh, an American man, set against the tumultuous backdrop of East Berlin during the fall of the Berlin Wall in November, 1989